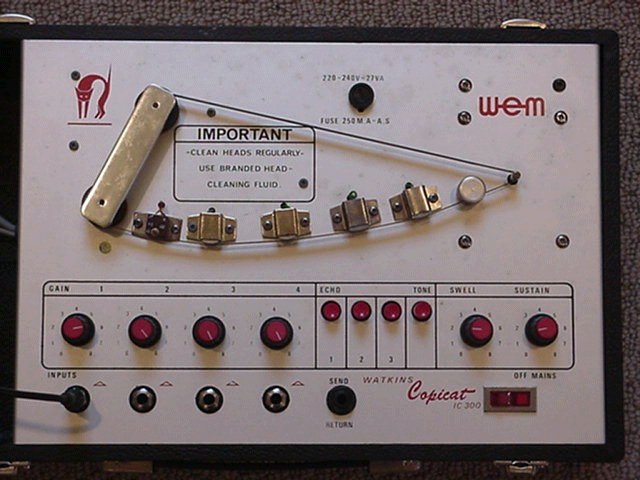 Inspired by the watkins copi-cat i decided to try and design my own tape delay.
Hours later of unscrewing transport parts from different cassette tape decks i started regretting trying this. But too late to look back :-).
Some pointers if you want to try out the same thing: One of the harder parts about making your design (if you salvage parts from cassette recorders) is getting all the parts on the correct height/depth for the tape and also finding parts that are "modular". With modular i mean parts that you can dismantle and mount on your design.
Other then that i haven't run into any complications, most holes for my mounting plate could be done with drillholes and a knife (i used transparent acrylic plastic for prototyping a mounting plate).